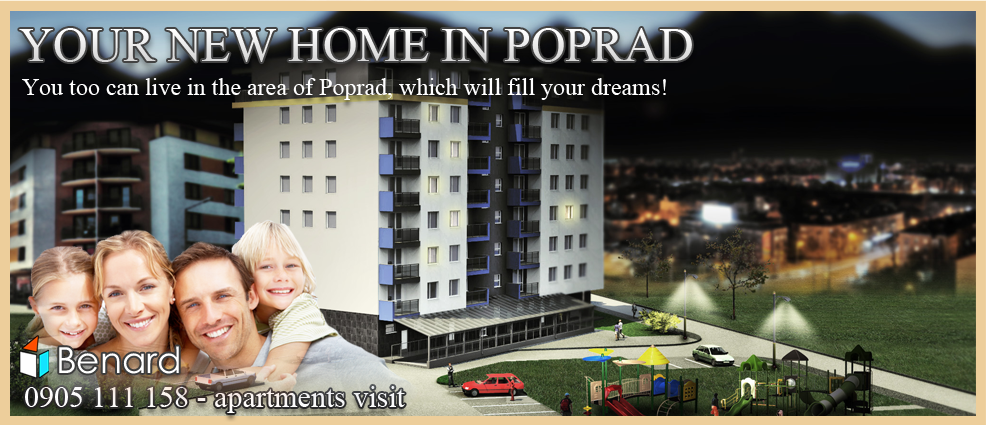 CORRIB TOWER - NEW HOUSING IN POPRAD
In a quiet part of Poprad, close to the center - at the intersection of "Francisciho" and "Levočská" streets – CORRIB TOWER offers stylish and modern residential complex of 59 apartments in size from 37.80 m2 to 125 m2. All dwelling units are equipped with balcony or terrace. At the first floor are placed business premises with an area from 50 to 360 m2. At the basement are available parking lots and cellars. The feels-like- home comfort will be enhanced by closed and protected area with recreational area outfitted by a playground for children. CORRIB TOWER not only provides space for housing, but especially the chance to live peacefully and with dignity.
- Moody's assessment of Poprad - Aa1 - the highest in Slovakia
- We have prepared for you richly developed amenities - close to town, shops and malls, nursery school, or to the sidewalk along the river Poprad with connection to the High Tatras cycle track.
Construction:
- Start: 08/2011
- Finish: 12/2012